Cd's & Downloads » Ierland/Schotland slideshow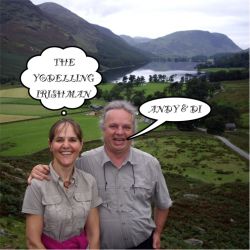 Reis mee met Andy & Di op een muzikale trip naar Ierland en Schotland.
Klik hier voor onze slideshow (even geduld bij het opladen) met een eigen opname van Andy & Di en Friends van de Jig of Slurs en the Athole Highlanders. Eerst speelt Andy's broer Ged de Jig of Slurs op de viool met Andy aan de gitaar en daarna speelt Andy zelf de viool in de Athole Highlanders met Erin Gobragh als begeleidende band.